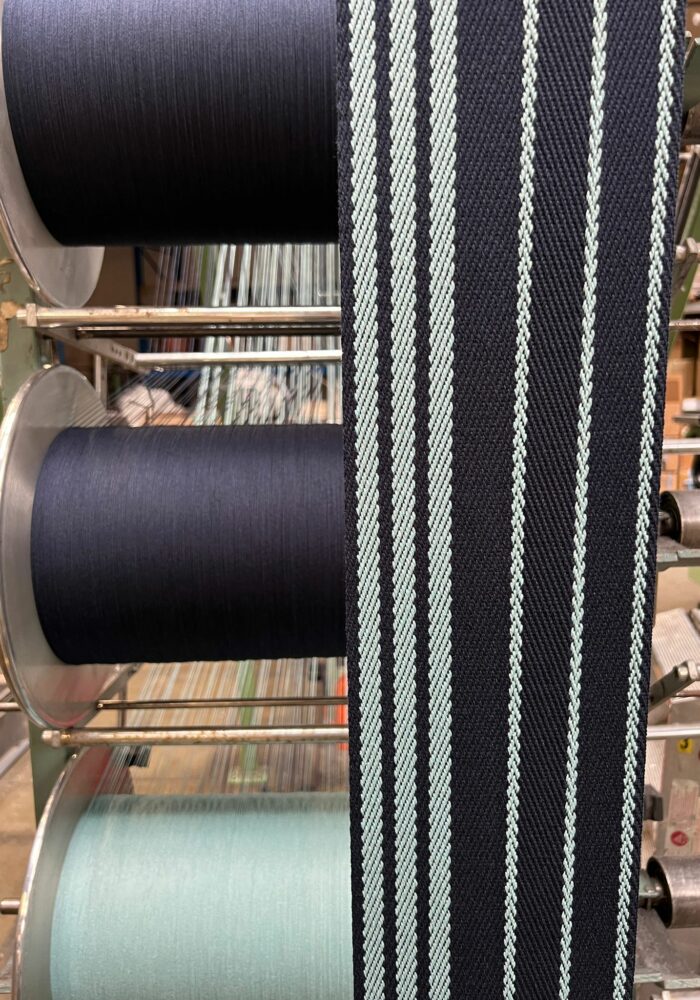 Jaspa Woven Ltd brings together over 100 years of craftsmanship and weaving expertise in the flooring industry.
Manufacturing since 1946, our family run European factory partnership weave some of the finest tapes used worldwide by leading flooring, fashion and automotive brands.
Reducing Environmental Impact
We believe it is important to protect the natural environment, we never compromise on quality to live sustainably.
Our cotton products use recycled yarns sourced from the global garment industry, a pioneering highly skilled team combine and process colour components in order to give the right colour, this eliminates the harsh dying process which has a huge impact on our environment.
We don't use nasty chemical stiffeners on any of our products, this gives our tapes a very natural supple feel making it easier for companies to work with for binding winding stair runners & mitred corners.
Consumers are increasingly favouring brands with a commitment to environmental sustainability.
Further investments by our factory to reduce its ecological footprint include :
2017 : Dozens of native trees & shrubs were planted in our green zone. Banned all plastic drinking bottles and replaced with reusable glass bottles.
2018/9 : Complete renovation & insulation of the roof and buildings, installation of clear domes,  roofing with sound absorption, LED lighting, high efficiency heaters & new IE3 motors.
2020 : Installation of 30,000 litre water tanks, offices and warehouse buildings insulated and covered with  EPDM.
2021 : Solar Panels installed. Double electric charging station, open to the public.
"WE DO CARE"